In the Business India edition dated Oct 26-Nov 8,2015, Pankaj Sharma of Equirus made the following statement: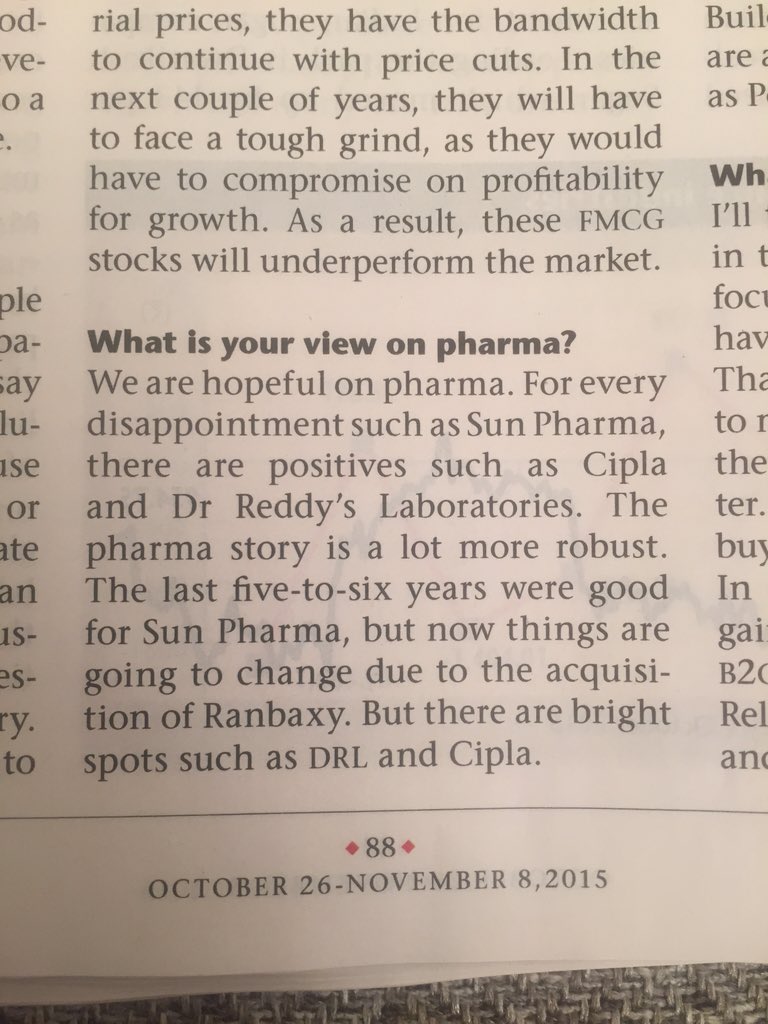 (Source:Safir)
Subsequently,on Nov 6,2015, Dr.Reddy's Labs received a warning letter from the United States Food and Drug Administration regarding its manufacturing facilities.
This caused the stock price to crash losing 15% in the next couple of days & eroding more than 10,000 Crores in market cap.
Forecasting Folly,anyone?